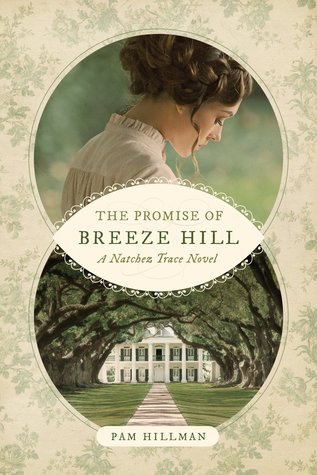 About the Book
Natchez, MS; 1791
Anxious for his brothers to join him on the rugged frontier along the Mississippi River, Connor O'Shea has no choice but to indenture himself as a carpenter in exchange for their passage from Ireland. But when he's sold to Isabella Bartholomew of Breeze Hill Plantation, Connor fears he'll repeat past mistakes and vows not to be tempted by the lovely lady.
The responsibilities of running Breeze Hill have fallen on Isabella's shoulders after her brother was found dead in the swamps along the Natchez Trace and a suspicious fire devastated their crops, almost destroyed their home, and left her father seriously injured. Even with Connor's help, Isabella fears she'll lose her family's plantation. Despite her growing feelings for the handsome Irish carpenter, she seriously considers accepting her wealthy and influential neighbor's proposal of marriage.
Soon, though, Connor realizes someone is out to eliminate the Bartholomew family. Can he set aside his own feelings to keep Isabella safe?
My Review
I absolutely LOVED The Promise of Breeze Hill. Set in what is now known as Mississippi which at this time was controlled by the Spanish and filled with utter chaos and lawlessness. Isabella is left to run her family's plantation after her father is injured and her brother is suspiciously found dead along the Natchez Trace. And she fears they may lose everything they have. Enter Connor who is an Irish carpenter has been sold to Isabella's family. As Isabella and Connor begin falling for on another Isabella does consider accepting her wealthy neighbor's proposal just to save her family's livlihood. Isabella and Connor must also figure out who has it out for Isabella's family. The Promise of Breeze Hill is not just another historical novel, but a romance and mystery wrapped up into a satisfying adventure.