About the Book
Willow Lamott's best friend is a murderer, and no one in the small town of Gilt Hollow will let her forget it. For four long years, she's tried to fade into the background—but none of that matters when Ashton Keller comes striding into school, fresh out of juvie and fueled by revenge. The moment their eyes meet, Willow no longer feels invisible. Drawn to the vulnerability behind Ashton's mask of rage, she sinks deeper into his sinister world and begins to question whether he's a villain, a savior, or both.
Ashton thought he wanted vengeance, until Willow reminded him what he'd been missing. Now he longs to clear his name and become the person she sees in him. But the closer they get to uncovering the truth, the darker the secrets become, and Ashton fears his return to Gilt Hollow will destroy everyone he loves, especially the girl he left behind.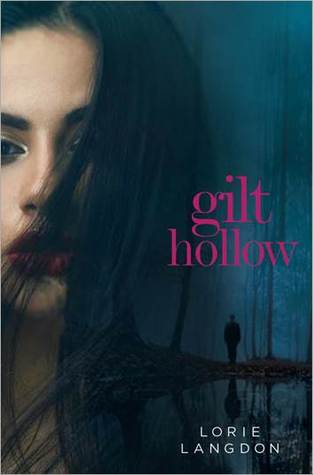 Gilt Hollow is a suspensful tale of murder, romance, and mystery. All the ingridients you need for a creepy thriller that you probably shouldn't read in the dark. I have to say Gilt Hollow kept me on the edge of my seat which is a feat. I have read so many mysteries and have seen to many mystery films that I can usually figure things out pretty early on. And that makes me not want to keep turning the pages. Thankfully that was not the case with Gilt Hollow. Gilt Hollow is not Lorie's first book, but it is her first solo work. You may know Lorie as one half of the duo who wrote the successful Doon series which was wrapped up earlier this year. I was ecstatic to discover that Lorie had written a solo novel and couldn't wait to get my hands on it. The plot was well thought out, the characters were well written, and it really gave me that creepy vibe I was hoping for when I first saw the cover. The only gripe I have with Gilt Hollow is that it was
slow. But other than that I very much enjoyed this book and am looking forward to more solo works from Lorie Langdon.