The Progeny by Tosca Lee (May 2016)
Emily Jacobs is the descendant of a serial killer. Now, she's become the hunted.
She's on a quest that will take her to the secret underground of Europe and the inner circles of three ancient orders—one determined to kill her, one devoted to keeping her alive, and one she must ultimately save.
Filled with adrenaline, romance, and reversals,
The Progeny
is the present-day saga of a 400-year-old war between the uncanny descendants of "Blood Countess" Elizabeth Bathory, the most prolific female serial killer of all time, and a secret society dedicated to erasing every one of her descendants. A story about the search for self filled with centuries-old intrigues against the backdrop of atrocity and hope.
Land of Silence by Tessa Afshar
Before Christ called her
daughter
. . .
Before she stole healing by touching the hem of his garment . . .
Elianna is a young girl crushed by guilt. After her only brother is killed while in her care, Elianna tries to earn forgiveness by working for her father's textile trade and caring for her family. When another tragedy places Elianna in sole charge of the business, her talent for design brings enormous success, but never the absolution she longs for. As her world unravels, she breaks off her betrothal to the only man she will ever love. Then illness strikes, isolating Elianna from everyone, stripping everything she has left.
No physician can cure her. No end is in sight. Until she hears whispers of a man whose mere touch can heal. After so many years of suffering and disappointment, is it possible that one man could redeem the wounds of body . . . and soul?
The Ringmaster's Wife by Kristy Cambron
What is revealed when you pull back the curtain of the greatest show on earth?
Rosamund Easling is no stranger to opulence. As the daughter of an earl, she's grown up with all the comforts money can buy. But when hard times befall the family's Yorkshire estate in the aftermath of the Great War, the stage is set for a series of events that change her world beyond even her wildest dreams.
Though expected to marry for a title instead of love, Rosamund feels called to a different life—one of adventure outside the confines of a ladies' parlor. When her father sells her beloved horse, she abandons all she's known and follows in pursuit as her horse is shipped to the new owner—an American entertainer by the name of John Ringling. Knowing she has much to learn, Rosamund agrees to a bareback riding apprenticeship in the shadow of the Ringlings' home—the Ca'D'Zan. In what would become the last days of the enigmatic Mable Ringling's life, Rosamund finds a deeper sense of purpose in her new life and begins to experience the awakening of faith.
With a mysterious and dazzling supporting cast of characters, Rosamund journeys far from the traditions of the English countryside to the last days of the Roaring Twenties—a journey that forever changes what her life might have been.
No Other Will Do by Karen Witemeyer
Men are optional. That's the credo Emma Chandler's suffragette aunts preached and why she started a successful women's colony in Harper's Station, Texas. But when an unknown assailant tries repeatedly to drive them out, Emma admits they might need a man after all. A man who can fight--and she knows just the one.
Malachi Shaw finally earned the respect he craved by becoming an explosives expert for the railroad. Yet when Emma's plea arrives, he bolts to Harper's Station to repay the girl who once saved his life. Only she's not a girl any longer. She's a woman with a mind of her own and a smile that makes a man imagine a future he doesn't deserve.
As the danger intensifies, old feelings grow and deepen, but Emma and Mal will need more than love to survive.
Like Never Before by Melissa Tagg
Maple Valley became Amelia Bentley's haven after her heart and her dreams of a family were shattered, but her new life as a newspaper editor is shaken when the paper is bought out by a chain that plans to incorporate it into a regional paper.
After his biggest campaign success yet, speechwriter Logan Walker is approached to work on a presidential campaign. But he already lost his wife three years ago, and saying yes to the job means he'll see his young daughter even less. When Logan hears of a special election campaign in his hometown, helping out sounds like the perfect way to occupy himself while deciding what to do.
When Amelia hears Logan is back in town, she begs him to lend his previous experience in the newspaper world to help turn her paper's numbers around in time. They may butt heads more than they expected, but a lead on a story that could help save the paper is just the start of the sparks that fly in the office and in their hearts.
The Calling by Rachelle Dekker
Remko Brant had never been so sure of anything as escaping the Authority City with Carrington Hale. But bravado comes easy when you have nothing to lose. Now a husband, father, and the tactical leader of the Seers, Remko has never had so much at risk.
As he and his team execute increasingly dangerous rescue missions inside the city, they face growing peril from a new enemy. Recently appointed Authority President Damien Gold claims to be guiding a city shaken by rebellion into a peaceful, harmonious future. But appearances can be deceiving. In order to achieve his dangerous ambitions, Gold knows he must do more than catch the rebels―he must destroy the hope their message represents . . . from the inside out.
With dissension in his own camp―and the CityWatch soldiers closing in―Remko feels control slipping through his fingers. To protect those he loves, he must conquer his fears and defeat Gold . . . before one of them becomes his undoing.
Siren's Song by Mary Weber
"The realization hits: We're not going to win. It's why I couldn't defeat Draewulf in Bron—because this power was never mine anyway. I drop my arms and let the energy die off. And turn around to face Eogan."
After a fierce battle with Draewulf, Nym barely escaped with her life. Now, fleeing the scorched landscape of Tulla, her storm-summoning abilities are returning; only . . . the dark power is still inside her.
Broken and bloodied, Nym needs time to recover, but when the full scope of the shapeshifter's horrific plot is revealed, the strong-willed Elemental must race across the Hidden Lands and warn the other kingdoms before Draewulf's final attack.
From the crystalline palaces of Cashlin to the legendary Valley of Origin, Nym scrambles to gather an army. But even if she can, will she be able to uncover the secret to defeating Draewulf that has eluded her people for generations? With a legion of monsters approaching, and the Hidden Lands standing on the brink of destruction, the stage is set for a battle that will decide the fate of the world.
This time, will the Siren's Song have the power to save it?
Forever Doon by Carey Corp & Lorie Langdon
With the witch of Doon on the throne, Jamie believed dead, and Duncan and Mackenna trapped in Alloway, Veronica has no choice but to put her grief aside and prepare her remaining followers for the impending battle against the false queen and her forces. But while on a covert mission to steal a powerful elixir from the castle, Veronica discovers her true love may actually be alive, and fighting a battle of his own.
With the Brig o' Doon destroyed and the portal fragmented, Doon's forces are not only divided, but also isolated in different dimensions. With the help of a storyteller as ancient as the witch herself, Kenna and Duncan learn they must rebuild the bridge to have any chance of crossing back into Doon with their ragtag army. But when Mackenna insists on fighting as well, Duncan soon realizes the only way he can ensure her safety is to turn her into a cold-hearted killer.
For Vee, Jamie, Kenna, and Duncan, saving their kingdom while keeping their lives intact will take a miracle.
Anchor in the Storm by Sarah Sundin
For plucky Lillian Avery, America's entry into World War II means a chance to prove herself as a pharmacist in Boston. The challenges of her new job energize her. But society boy Ensign Archer Vandenberg's attentions only annoy--even if he
is
her brother's best friend.
During the darkest days of the war, Arch's destroyer hunts German U-boats in vain as the submarines sink dozens of merchant ships along the East Coast. Still shaken by battles at sea, Arch notices his men also struggle with their nerves--and with drowsiness. Could there be a link to the large prescriptions for sedatives Lillian has filled? The two work together to answer that question, but can Arch ever earn Lillian's trust and affection?
Sarah Sundin brings World War II to life, offering readers an intense experience they won't soon forget.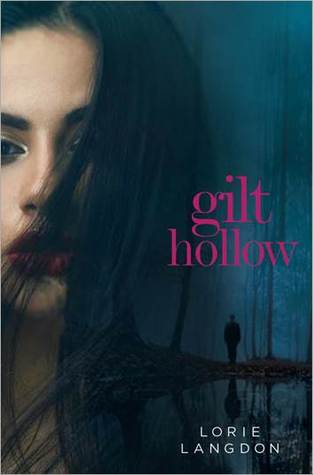 Gilt Hollow by Lorie Langdon
Willow Lamott's best friend is a murderer, and no one in the small town of Gilt Hollow will let her forget it. For four long years, she's tried to fade into the background—but none of that matters when Ashton Keller comes striding into school, fresh out of juvie and fueled by revenge. The moment their eyes meet, Willow no longer feels invisible. Drawn to the vulnerability behind Ashton's mask of rage, she sinks deeper into his sinister world and begins to question whether he's a villain, a savior, or both.
Ashton thought he wanted vengeance, until Willow reminded him what he'd been missing. Now he longs to clear his name and become the person she sees in him. But the closer they get to uncovering the truth, the darker the secrets become, and Ashton fears his return to Gilt Hollow will destroy everyone he loves, especially the girl he left behind.
Curio by Evangeline Denmark
Grey Haward has always detested the Chemists, the magicians-come-scientists who rule her small western town. But she has always followed the rules, taking the potion the Chemists ration out that helps the town's people survive. A potion that Grey suspects she—like her grandfather and father—may not actually need.
By working at her grandfather's repair shop, sorting the small gears and dusting the curio cabinet inside, Grey has tried to stay unnoticed—or as unnoticed as a tall, strong girl can in a town of diminutive, underdeveloped citizens. Then her best friend, Whit, is caught by the Chemists' enforcers after trying to protect Grey one night, and after seeing the extent of his punishment, suddenly taking risks seems the only decision she can make.
But with the risk comes the reality that the Chemists know her family's secret, and the Chemists soon decide to use her for their own purposes. Panicked, Grey retreats to the only safe place she knows—her grandfather's shop. There, however, a larger secret confronts her when her touch unlocks the old curio cabinet in the corner and reveals a world where porcelain and clockwork people are real. There, she could find the key that may save Whit's life and also end the Chemists' dark rule forever.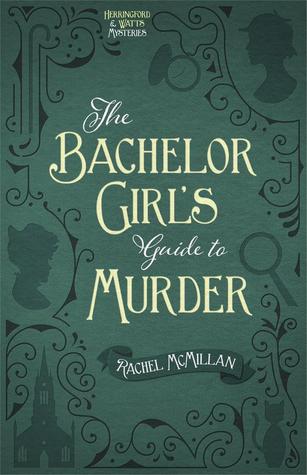 The Bachelor Girl's Guide to Murder by Rachel McMillan
In 1910 Toronto, while other bachelor girls perfect their domestic skills and find husbands, two friends perfect their sleuthing skills and find a murderer.
Inspired by their fascination with all things Sherlock Holmes, best friends and flatmates Merinda and Jem launch a consulting detective business. The deaths of young Irish women lead Merinda and Jem deeper into the mire of the city's underbelly, where the high hopes of those dreaming to make a new life in Canada are met with prejudice and squalor.
While searching for answers, donning disguises, and sneaking around where no proper ladies would ever go, they pair with Jasper Forth, a police constable, and Ray DeLuca, a reporter in whom Jem takes a more than professional interest. Merinda could well be Toronto's premiere consulting detective, and Jem may just find a way to put her bachelor girlhood behind her forever--if they can stay alive long enough to do so.
Of Dubious & Questionable Memory by Rachel McMillan
The Lady and the Lionheart
A Victorian Appalachian novel.
Under Scottish Stars by Carla Laureano
Recently widowed Serena MacDonald Stewart focuses solely on her children—to the exclusion of career, artistic pursuits, and her sanity. When her brothers ask her to use her long-ignored business skills to oversee the family guest house on the Isle of Skye, she thinks it might be a chance for a new start. But her hopes for a smooth transition are dashed when the current hotel manager, Malcolm Blake, turns out to be irritating, condescending ... and incredibly attractive.
This is your invitation into a sparkling Scottish romance brimming with heart and heat.
Dressed for Death by Julianna Deering
Drew and Madeline Farthering celebrate their six-month anniversary by attending a fancy Regency era costume party. Drew is glad to see Talbot Cummins, an Oxford classmate, and his fiancée, Alice Henley, though many present seem worried about the couple. Everyone's concerns are realized when, at the concluding grand ball, Alice dies of an overdose of cocaine. Tal refuses to believe she took the stuff intentionally, and Drew is determined to find out if her death was an accident or murder.
Drew is shocked and disillusioned when the police arrest Tal's father and reveal that the man has been smuggling drugs into the country for the past twenty years. Reeling from the death of his fiancée and the revelation about his father, Tal begs Drew to find out what's going on. Drew, now questioning his own ability to see people as they really are, does so reluctantly, not ready for the secrets he's about to uncover--or the danger he'll bring down on everyone he holds dear.