Favourite Fictional Couples
Note::This list is in no particular order except for the top 2.
1. Christy Huddleston and Neil MacNeil
Do I really need to justify why Christy and Neil are #1? Nope, if you've read the novel and seen the popular TV series it's self explanatory.
2. Anne Shirley and Gilbert Blythe
Again, no explanation needed.
3. Travis Archer and Meredith Hayes
Short Straw Bride is my favourite of all of Karen Witemeyer's novels. And Travis is my favourite Archer brother. Do yourself a favor and pick up this book and everything else by Karen.
4. Luke Stone and Ruthy MacNeil
Read it.
5. Levi Grant and Eden Spencer
Such a beautiful story about second chances and love.
6. Beckett Rush and Finley Sinclair
A great YA about letting go.
7. Gideon Westcott and Adelaide Proctor
A cowboy with a British accent. What else do you need?
8. Crockett Archer and Joanna Robbins
The first KW novel I ever read. And while it isn't my favourite KW novel, it most definitely has a special place in my heart.
9. J.T. Tucker and Hannah Richards
The book with a character that just makes you angry for the first half of the story.
10. Darius Thornton and Nicole Renard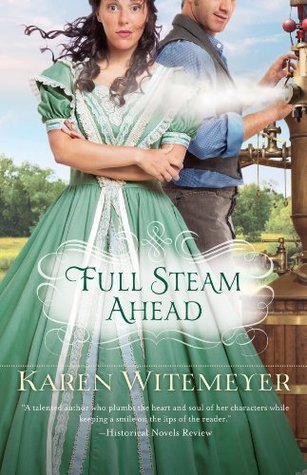 Pirates, a feud over a dagger, and exploding boilers.
These are only ten of my favourite fictional couples. I have many, many more but this post would be too long. So who are your favourite fictional couples?