COVER CANDY: 2016 Edition
Remko Brant had never been so sure of anything as escaping the Authority City with Carrington Hale. But bravado comes easy when you have nothing to lose. Now a husband, father, and the tactical leader of the Seers, Remko has never had so much at risk.
As he and his team execute increasingly dangerous rescue missions inside the city, they face growing peril from a new enemy. Recently appointed Authority President Damien Gold claims to be guiding a city shaken by rebellion into a peaceful, harmonious future. But appearances can be deceiving. In order to achieve his dangerous ambitions, Gold knows he must do more than catch the rebels―he must destroy the hope their message represents . . . from the inside out.
With dissension in his own camp―and the CityWatch soldiers closing in―Remko feels control slipping through his fingers. To protect those he loves, he must conquer his fears and defeat Gold . . . before one of them becomes his undoing.
COMING MARCH 2016!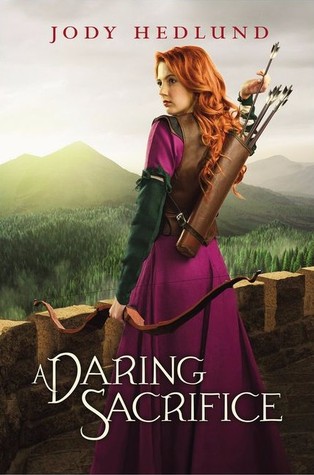 In a reverse twist on the Robin Hood story, a young medieval maiden stands up for the rights of the mistreated, stealing from the rich to give to the poor. All the while, she fights against her cruel uncle who has taken over the land that is rightfully hers. Forced to live in the woods and hide with the poor people she's grown to love, she works to save and protect them, but she never anticipates falling in love with the wealthy knight who represents all she's come to despise.
COMING MARCH 2016!
Maple Valley became Amelia Bentley's haven after her heart and her dreams of a family were shattered, but her new life as a newspaper editor is shaken when the paper is bought out by a chain that plans to incorporate it into a regional paper.
After his biggest campaign success yet, speechwriter Logan Walker is approached to work on a presidential campaign. But he already lost his wife three years ago, and saying yes to the job means he'll see his young daughter even less. When Logan hears of a special election campaign in his hometown, helping out sounds like the perfect way to occupy himself while deciding what to do.
When Amelia hears Logan is back in town, she begs him to lend his previous experience in the newspaper world to help turn her paper's numbers around in time. They may butt heads more than they expected, but a lead on a story that could help save the paper is just the start of the sparks that fly in the office and in their hearts.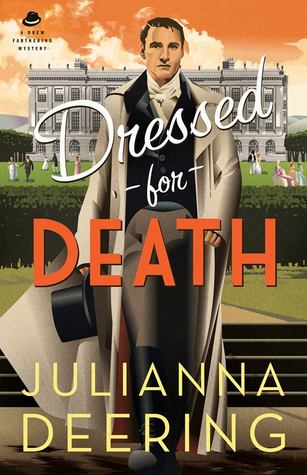 Drew and Madeline Farthering celebrate their six-month anniversary by attending a fancy Regency era costume party. Drew is glad to see Talbot Cummins, an Oxford classmate, and his fiancée, Alice Henley, though many present seem worried about the couple. Everyone's concerns are realized when, at the concluding grand ball, Alice dies of an overdose of cocaine. Tal refuses to believe she took the stuff intentionally, and Drew is determined to find out if her death was an accident or murder.
Drew is shocked and disillusioned when the police arrest Tal's father and reveal that the man has been smuggling drugs into the country for the past twenty years. Reeling from the death of his fiancée and the revelation about his father, Tal begs Drew to find out what's going on. Drew, now questioning his own ability to see people as they really are, does so reluctantly, not ready for the secrets he's about to uncover--or the danger he'll bring down on everyone he holds dear.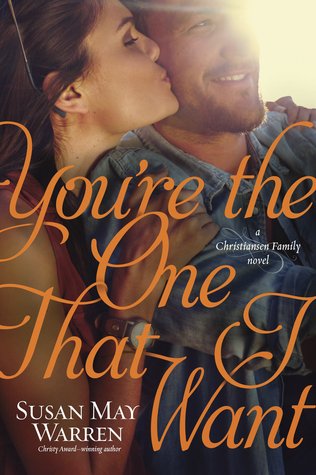 Owen Christiansen has been in a downward spiral since an injury ended his NHL career. But a job on an Alaskan crabbing boat offers a fresh start . . . maybe even a shot at romance with Elise "Scotty" McFlynn, the captain's daughter.
Used to being one of the guys, to never relying on anyone, Scotty doesn't believe in happily ever after―especially with someone like Owen. Her instinct is confirmed when Casper Christiansen arrives to drag his prodigal brother home, bringing with him a truckload of family drama―and even worse, the news that Casper is wanted for questioning in connection to a crime back in Minnesota.
But Owen is more than the sum of his mistakes, a truth both he and Scotty discover when she escorts both brothers to Deep Haven as part of her new job on the Anchorage police force. Thrust into an unfamiliar world of family, faith, and fresh starts, Scotty begins to see potential for a happy ending . . . if she's brave enough to embrace it.
COMING FEBRUARY 2016!
She only remembers loving him. But he can't forget the way she left.
Following a concussion, Lucy Lovett can't remember the last seven months of her life. She doesn't remember leaving her fiancé Zac Callahan weeks before their wedding or moving to Portland, Maine. And she sure doesn't remember getting engaged to another man. All she remembers is loving Zac more than life itself.
It's taken Zac months to move on after Lucy left him with no explanation. He's thrown himself into his family's farm and his restaurant business in Summer Harbor. Now Lucy's back, vulnerable, homeless, and still in love with him. She needs his help putting the pieces together, but letting her back into his life is a risk—and the stakes are high. If he follows his heart he'll win back the love of his life. But if her memory returns he'll lose her all over again.
COMING MARCH 2016!
Annabelle is about to enter the world of le bon ton. But there is more to it than meets the eye. And not all of it is good.
Fellsworth School is the only home that Annabelle Creswell has ever known. An artist at heart, she is curious about what adventure lies beyond Fellsworth's walls. When her long-lost aunt invites Annabelle and her younger half-sister to accompany her to Bellfield Crossing for the summer, Annabelle cannot resist a new adventure.
Colin Ashton, on the other hand, has more adventure that he cares for. As a magistrate in Bellfield Crossing, he focuses on keeping illegal activity at bay. He has little time for frivolous activities, which he's certain are Annabelle's focus.
Annabelle is enamored by the opulence that surrounds her at her aunt's home—more wealth than she has ever known—but it is the orphans at the local orphanage who really capture her heart. As she works among the community, Annabelle quickly finds herself the interest of several suitors. Colin warns her not everyone can be trusted, but she wonders if she can trust him. After all, she has been told stories about him.
Colin's and Annabelle's paths continue to cross as Colin works to unearth the local smuggling ring and Annabelle takes her place in high society. Could Colin have been telling the truth? And will her aunt listen when Annabelle voices her concerns? Or will she send Annabelle back to Fellsworth and away from the life . . . and man she has come to love?
COMING MAY 2016!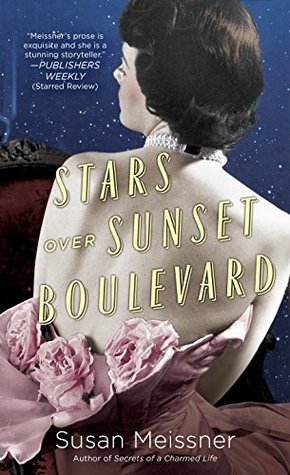 In this new novel from the acclaimed author of Secrets of a Charmed Life, two women working in Hollywood during its Golden Age discover the joy and heartbreak of true friendship.
Los Angeles, Present Day. When an iconic hat worn by Scarlett O'Hara in Gone With the Wind ends up in Christine McAllister's vintage clothing boutique by mistake, her efforts to return it to its owner take her on a journey more enchanting than any classic movie…
Los Angeles, 1938. Violet Mayfield sets out to reinvent herself in Hollywood after her dream of becoming a wife and mother falls apart, and lands a job on the film-set of Gone With the Wind. There, she meets enigmatic Audrey Duvall, a once-rising film star who is now a fellow secretary. Audrey's zest for life and their adventures together among Hollywood's glitterati enthrall Violet…until each woman's deepest desires collide. What Audrey and Violet are willing to risk, for themselves and for each other, to ensure their own happy endings will shape their friendship, and their lives, far into the future.
COMING JANUARY 2016!
A Story of Love, Desperation, and Hope During a Great Biblical Epoch
Sold into slavery by her father and forsaken by the man she was supposed to marry, young Egyptian Kiya must serve a mistress who takes pleasure in her humiliation. When terrifying plagues strike Egypt, Kiya is in the middle of it all.
To save her older brother and escape the bonds of slavery, Kiya flees with the Hebrews during the Great Exodus. She finds herself utterly dependent on a fearsome God she's only just beginning to learn about, and in love with a man who despises her people. With everything she's ever known swept away, will Kiya turn back toward Egypt or surrender her life and her future to Yahweh?
COMING APRIL 2016!
A disgraced scholar running from her past and an entrepreneur chasing his future find themselves thrown together—and fall in love—on a Tolkien tour of New Zealand.
Allison Shire (yes, like where the Hobbits live) is a disgraced academic who is done with love. Her belief in "happily ever after" ended the day she discovered her husband was still married to a wife she knew nothing about. She finally finds a use for her English degree by guiding tours through the famous sites featured in the Lord of the Rings and The Hobbit movies. By living life on the road and traveling New Zealand as a luxury tour guide, Allison manages to outrun the pain of her past she can't face.
Jackson Gregory was on the cusp of making it big. Then suddenly his girlfriend left him—for his biggest business competitor—and took his most guarded commercial secrets with her. To make matters worse, the Iowa farm that has been in his family for generations is facing foreclosure. Determined to save his parents from financial ruin, he'll do whatever it takes to convince his wealthy great-uncle to invest in his next scheme, which means accompanying him to the bottom of the world to spend three weeks pretending to be a die-hard Lord of the Rings fan, even though he knows nothing about the stories. The one thing that stands between him and his goal is a know-it-all tour guide who can't stand him and pegged him as a fake the moment he walked off the plane.
When Allison leads the group through the famous sites of the Tolkien movies, she and Jackson start to see each other differently, and as they keep getting thrown together on the tour, they find themselves drawn to each other. Neither expected to fall in love again, but can they find a way beyond their regrets to take a chance on the one thing they're not looking for?
COMING APRIL 2016!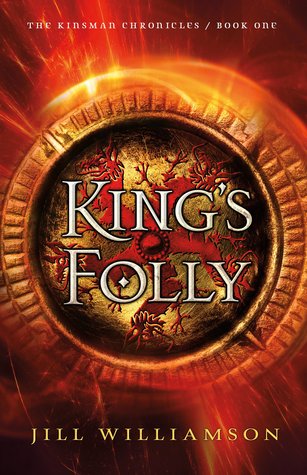 Volcanic eruptions, sinkholes, ground shakers--everything points to their unhappiness. At least that is what the king of Armania believes. His son, Prince Wilek, thinks his father's superstitions are nonsense, though he remains the ever dutiful heir apparent to the throne.
When a messenger arrives and claims that the town of Farway has been swallowed by the earth, the king sends Wilek to investigate. But what Wilek discovers is more cataclysmic than one lost city. Even as the ground shifts beneath his feet, Wilek sets out on a desperate journey to save his people and his world. But can he do it before the entire land crumbles?
COMING MARCH 2016!
In the third and final volume of the Remnants series—Seasons of Glory—the power of the Remnants and their people are growing, threatening Pacifica's careful plans for domination. Among the Trading Union, village after village, outpost after outpost, and city after city are drawn to people of the Way, and agree to stand against those who hunt them. But Pacifica intends to ferret out and annihilate the Remnants—as well as everyone who hasn't sworn allegiance to the empire—setting the stage for an epic showdown that will change the course of a world on the brink … forever.
COMING MARCH 2016!
What Happened on Beale Street is an exciting addition to the Secrets of the South Mysteries from bestselling author Mary Ellis. These standalone, complex crime dramas follow a private investigator's quest to make the world a better place...solving one case at a time.
A cryptic plea for help from a childhood friend sends cousins Nate and Nicki Price from New Orleans to Memphis, the home of scrumptious barbecue and soulful blues music. When they arrive at Danny Andre's last known address, they discover signs of a struggle and a lifestyle not in keeping with the former choirboy they fondly remember.
Danny's sister, Isabelle, reluctantly accepts their help. She and Nate aren't on the best of terms due to a complicated past, yet they will have to get beyond that if they want to save Danny.
On top of Danny's alarming disappearance and his troubled relationship with Isabelle, Nate also has to rein in his favorite cousin's overzealousness as a new and eager PI. Confronted with a possible murder, mystery, and mayhem in the land of the Delta blues, Nate must rely on his faith and investigative experience to keep one or more of them from getting killed.
COMING APRIL 2016!
"The president of the United States . . . is missing."
With these words, New York Times journalist J. B. Collins, reporting from the scene of a devastating attack by ISIS terrorists in Amman, Jordan, puts the entire world on high alert. The leaders of Israel and Palestine are critically injured, Jordan's king is fighting for his life, and the U.S. president is missing and presumed captured.
As the U.S. government faces a constitutional crisis and Jordan battles for its very existence, Collins must do his best to keep the world informed while working to convince the FBI that his stories are not responsible for the terror attack on the Jordanian capital. And ISIS still has chemical weapons . . .
Struggling to clear his name, Collins and the Secret Service try frantically to locate and rescue the leader of the free world before ISIS's threats become a catastrophic reality.
COMING DECEMBER 2015!
Which of these books are you excited for? Did I leave any other covers out? Hit me up in the comments below!