Most Anticipated
Anybody else excited for Summer? I am, but not for what you may think. I'm excited for all the upcoming Summer releases not the Summer heat. In California it can get HOT!!! Although the Farmer's Almanac has predicted mild Summer weather for us in Cali. Fingers crossed that it comes true because last Summer was absolute TORTURE!!!! Okay, on to one of the books that I am wayyy excited for!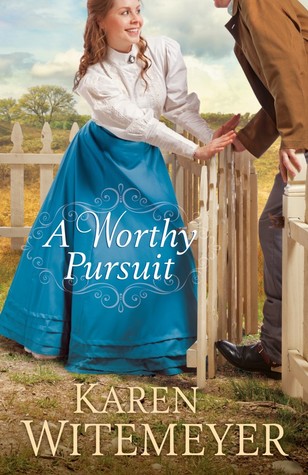 A Worthy Pursuit by Karen Witemeyer
Karen's upcoming Summer release comes out June 2, 2015 from Bethany House Publishers. I absolutely ADORE Karen's books and her last release Full Steam Ahead" was beyond a 5 star book! I am very much looking forward to this novel and hopefully, just maybe get on the launch team!